1. ACCELERATING STAGES OF EVOLUTION.The evolution of stages of consciousness is accelerating geometrically.  
    Cells evolved for billions of years and animals for millions, human tribal cultures evolved for tens of thousands, agricultural states for thousands, industrial states for a couple of centuries — and the current trend of globalization has been developing for only a few decades. Current evolutionary change is thousands of times faster than at earlier periods. 
    Integral and developmental theorists such as Gebser (culture), Piaget (cognition), Kohlberg (morals), Maslow (needs), Beck (ethics) and Wilber (integral) have shown how each stage evolves into the next. The AE model (see sidebar) reworks the Wilber stages slightly to create an simple geometric model that provides insight into the accelerating pace of evolution.

2. INTEGRAL EVOLUTION — HIGH TECHNOLOGY  DRIVES HIGHER MORALITY. Our mutual effort for a better life creates higher technology, higher economics and (surprisingly) higher morality and spirituality.
    Cultural evolution is driven more by creative effort and communication than by the random genetic mutation and sexual selection that drove the earlier biological evolution stages. It starts with a creative urge for better lives with better technology — arrows, wheels, plows, engines, computers, etc. — and this higher tech leads us in an integral fashion to a higher levels of economics, and then (surprisingly) to higher moral and spiritual levels — to new levels or stages of consciousness. 
    Over the last 50,000 years, starting with a few million humans communicating with words and drums, our accelerating creative technology has driven (or allowed) us to move to higher and higher economic, moral and spiritual levels. Our view of "who is human" has expanded from tribe to ethnic group to state to world.
    For countless millennia, tribal shamans sanctified cannibalism (it did give a conquering tribe a nutritional evolutionary edge). But when plow-agriculture allowed one man to produce food for many, enslaving the conquered became much more advantageous than eating them, and so Egypt's Osiris forbade cannibalism as the vilest evil. At the next evolutionary turn, in the modern rational/ industrial era, the productivity of free labor far exceeded that of slave labor, and priests and politicians denounced and outlawed slavery throughout the world.
AE Cultural Stages

approx.start time

(ya = years ago)

Description   

(See Tables 1&2  at right for details)

Magic 

50,000ya

Tribal — Hunter

   /gatherers

Mythic

 5000ya

Agriculture State

   /Conventional

   /Pre-Rational

Rational

 

500ya

►Modern

►PostModern

►Integral

►Industrial State

      /Science

►Pluralistic/Global

►Integrates and

  values all stages

Spiritual Stages

  future 2100?

Trans-rational

  /Spiritual Insight
    Today, our accelerating evolution is driven by the combined power of over 6 billion creative minds communicating at internet speeds. Experts say our rate of technological discovery is doubling every decade, average world income will quintuple by 2050, and that the predominant stage or level of consciousness is rapidly maturing from early rational or modern to post-modern. The AE model predicts that by the last half of this century these powerful creative forces will open us to the mature rational or integral stage and even spiritual levels of consciousness — and soon racism, sexism and even violence will become as morally repugnant as the infanticide, cannibalism and slavery of our earlier stages.

3. EVOLUTIONARY CHANGE WITH GRACE. The accelerating changes in this century do not have to be unnecessarily painful — they can be graceful and even exhilarating. 
    While recent evolution has brought improvements, a high rate of change often means high turbulence. Over the last 50 to 100 years, global life spans have doubled, average global per-capita incomes have increased tenfold, and democracy has flourished. But there has been much temporary pain as cars replace horses, manufacturing moves south and then overseas, peasants move to city slums, dictatorships are overthrown and political and financial systems are stabilized.
    Possibly even more suffering arises temporarily as our fundamental values and view of the world shift like a kaleidoscope to accommodate computers, cell phones, crumbling World Trade Towers, Chinese Olympics, tech support from Bangalore, or a pimply  kid urging us to vote for a black guy named Obama. Our world view and core values are evolving to new levels in decades instead of centuries or millennia.
    Some of us want to shout; "STOP!  Let's take a breather. Go back to simpler times. Times when fundamental values were stable."   We fantasize about simple medieval times of an orderly church-state and plow agriculture — or even magical times of the tribal hunter-gatherer.
    But the creative power of six billion text messaging inventive minds simply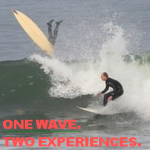 cannot be stopped. We can't push the technological baby back into the womb, but each of us can open our own minds and hearts and skillfully help midwife a new integral and spiritual era of collective and individual peace by the end of this century.
    The transition is happening — the question is whether we will meet the change with ignorance, resistance and suffering — or with wisdom, grace and joy.
4. EVOLUTION BEYOND THE  RATIONAL STAGE —  FUTURE SPIRITUALITY.  A delightful mystery that will build on and extend our current rational stage.  
    Western enlightenment freed itself from the Mythic Church and heralded scientific rationality, industrialization, and equality for slaves, minorities and women. But it ceded spirituality to the Church — leaving the Rational stage with a spiritual void that is only now beginning to heal with new direct spiritual experiences such as meditation.  As our accelerating technology provides unprecedented abundance, it seems likely that more and more people will explore this direct spirituality as a way of enriching their lives — a spirituality that integrates western science with eastern methodologies.  [Science is already starting down this path with studies of mindful-awareness meditation, neurology and  positive psychology. ]   
   The AE model indicates that mathematically (based on historical trends) we may evolve to a trans-rational or Spiritual Era by the end of this century and reach a transition or "Omega Point" by the middle of the next century — far sooner than the philosopher-priest-paleontologist Teilhard de Chardin expected.
   Bear in mind, however, that the AE model is a Rational Stage conception — and what happens when a substantial percentage of the world's citizens achieve some sort of spiritual insight or enlightenment is basically a delightful mystery — as unknowable as our global culture of cell phones, jets, space stations and the internet would have been to Plato.
    So the primary focus of this paper will be on experiencing the coming decades of rapid change as we evolve to the  mature Rational or Integral stage  with as much wisdom and grace and joy as possible.
~ ~ ~ ~ ~ ~ ~ ~
Recognition and support for the basic AE ideas summarized above have been expressed by such widely diverse sources as EnlightenNext magazine, MIT's  Technology Review and the Integral Theory Conference.
The remainder of this paper briefly defines "Integral"  (in the box below) and then examines:
Our past and present performance on earth. (Is life really getting better?)

Our possible future evolution.

Our personal and community challenges in riding and guiding the future changes with wisdom and grace.